Previous GLO Productions Geneva Light Opera ALF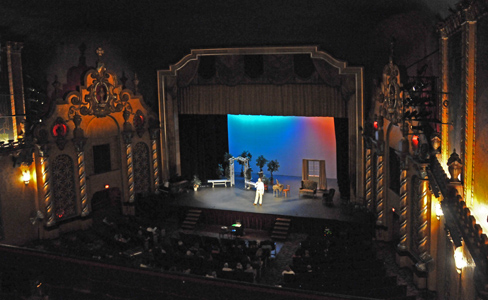 Smith Opera House
The Smith Opera House was built in 1894 by local philanthropist William Smith. His vision and generosity created a theater that has been a cornerstone of cultural life in the Finger Lakes for over 100 years. The beautiful interior and excellent acoustics have made "The Smith" a premier opera house, concert hall, playhouse, vaudeville venue, movie palace, and performing arts center over the years.
The Smith Opera House has been recognized by the National Register of Historic Places and the Smithsonian for its handsome Romanesque style of architecture. It is among the oldest operating theatres in the United States. In 1931 it was transformed into a 1400 seat movie theater incorporating Art Deco and Baroque motifs.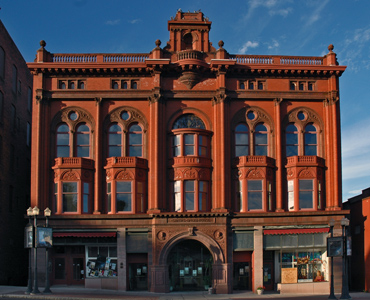 During the post WWII-decades, the Smith Opera House suffered from declining audiences and lack of repairs. The City of Geneva took possession in 1978. The Finger Lakes Regional Arts Council, Inc. was created to preserve and operate this beautiful and historic building. The Council launched a capital campaign which was successful in initiating a major restoration and renovation of the building.
In 2008 the Finger Lakes Regional Arts Council combined with a partner organization, the Geneva Arts Development Council, to create The Smith Center for the Arts. This group now operates the theater providing the Finger Lakes with arts leadership, a wide range of quality live programs, as well as film and other cultural events. There is an ongoing effort to continue the restoration and upgrades of the theater so that William Smith's vision for the Smith Opera House will continue to inspire and enthrall future generations.